About Arrowhead Justice Court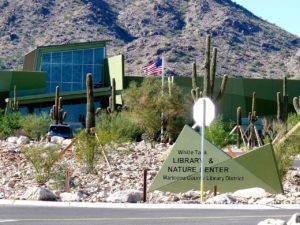 Arrowhead Justice Court is located in Surprise, Arizona in Maricopa County. Surprise is located in the greater Phoenix Metropolitan area and was founded in 1938 by Flora Mae Statler, a real estate developer. It is said that she named the city "Surprise" after stating that she would be surprised if the town ever amounted to anything. However, it is one of the fastest-growing municipalities, and now has a population of over 120,000. Sun City Grand, an age-restricted retirement community, is one of the main contributors to the city's population growth. Additionally, major businesses like Walmart and the Home Depot have contributed to the booming economy, and the city also has a stadium that the professional baseball teams the Texas Rangers and Kansas City Royals use for spring training.
With Surprise being an easy 45-minute drive from Phoenix, residents are able to experience the big city life and then go back to the exclusivity that their smaller city affords. Visitors to Surprise can go shopping, have a bite to eat, go hiking in the White Tank Mountains, or play at the Uptown Alley, an entertainment complex that features a 40-lane bowling alley, laser tag, a sports theater, and other activities.
About the Judge, Craig Wismer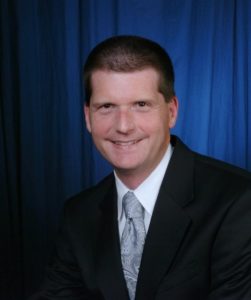 Judge Craig Wismer was elected Justice of the Peace of the Arrowhead Justice Court in 2012 and has been on the bench ever since. In our subjective opinion, Judge Wismer is a very reasonable Judge and uses his discretion in situations that warrant action from the bench.
Arrowhead Justice Court sees a very high number of traffic violations, and Judge Wismer takes these violations seriously. This jurisdiction at times sees devastating accidents, resulting in injuries and deaths. It seems to us that Judge Wismer is using his position as a Judge to encourage and promote safe driving while not being overly punitive in his rulings.
Arrowhead Justice Court Location and Contact Information
14264 W Tierra Buena Ln.
Surprise, AZ 85374
Phone: (602) 372-2000
Fax: (602) 372-2620
Online Case Information Link
The Arrowhead Justice Court is located inside of the Maricopa County Northwest Regional Court Center.
Hiring a Arrowhead Justice court Defense Lawyer
Our office represents a very large number of people charged with offenses in Arrowhead. On a great majority of our cases, we are able to prevent our clients from having any criminal record and resolve their case without them ever having to return to Arizona. We provide representation on a flat fee basis, offer affordable payment plans and deliver a proper defense with a team dedicated to solving traffic related cases.
Contact us today for a free, no obligation case evaluation. Send us your citation and your information below and we will review your matter as soon as possible.