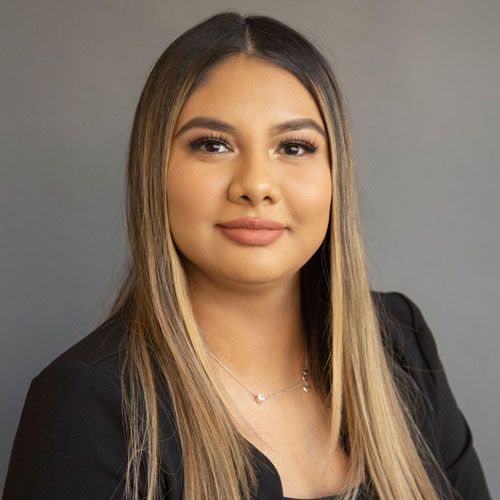 Lilia Robles
Lilia Robles joined R&R Law Group in April of 2018. Lilia joined as our Receptionist/Intake Assistant. As a receptionist, Lilia was the first point of contact our clients had. Therefore, she provided our clients with a peace of mind that our law firm could resolve their matters and meet their needs. Lilia was responsible for answering phones, greeting visitors, and responding to e-mail messages to maintain an organized manner in our office.
With time Lilia started gaining more responsibilities and growing her role within R&R Law Group. She has now been the Firm Manager for the past 3 years and she only strives to continue her growth here. Lilia currently foresees all of our departments from Intake to Legal and everything in between. She serves as the integrator in all departments. Her favorite responsibility is caring for our employees by providing them with the same values we provide to our clients, Safety, Clarity and Hope. Lilia works closely with our department directors to ensure our policies and procedures are seamless throughout. She manages the recruiting for our firm as well as managing all of our important systems. There is not much that Lilia can not figure out for our team.
Personally, family is very important to her. When she is not busy with work she loves to spend time with them. Traveling, concerts, and enjoying new foods are what she loves to do during her free time. Her goal is to become the best role model for her three younger sisters that follow her footsteps and to soon become a mother to many kiddos.