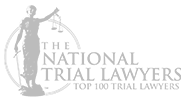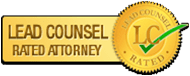 SOBRE NOSOTRAS
ABOGADOS DE DEFENSA CRIMINAL Y DE TRÁFICO DE ARIZONA
El equipo de R&R Law Group está formado por abogados con años de experiencia en tácticas de defensa modernas y agresivas. Los abogados de nuestros equipos se enorgullecen de recibir los siguientes honores:
Los 100 mejores abogados litigantes, Asociación Nacional de Abogados Litigantes
1% de los mejores abogados de la nación, Asociación Nacional de Abogados Distinguidos
Top 40 menores de 40 abogados, Asociación Nacional de Abogados Litigantes
Ganador del premio Client's Choice Award, AVVO.com


NUESTRA EXPERIENCIA
DEFENSA CRIMINAL Y TRÁFICO DE ARIZONA
– Cientos de casos civiles, de delitos menores y graves resueltos
– Victorias en juicios y absoluciones
– Capacitación de ex fiscales
– Experiencia a nivel estatal
AREAS DE PRÁCTICA
ASESORAMIENTO DE GAMA COMPLETA
Con más de 30 años combinados de experiencia, nuestro equipo legal está aquí para brindar defensa, resolución de problemas y orientación a nuestros clientes desde el principio de su caso hasta el final. Brindamos representación en todas las áreas de la defensa penal, que incluyen:
FUERZA EN NÚMEROS
Cada año, ayudamos a miles de personas acusadas de delitos a navegar por el sistema de justicia penal y resolver sus casos penales.
HORAS DE EXPERIENCIA EN LA CANCHA
ÁREAS DE SERVICIO
BRINDAR A LOS CIUDADANOS DE ARIZONA UN MAYOR NIVEL DE REPRESENTACIÓN
R&R Law Group ha representado con éxito a cientos de personas y ha luchado por despidos y reducciones en los tribunales en todo el estado de Arizona.
– Maricopa Condado
– Coconino Condado
– Navajo Condado
– Apache Condado
– Mohave Condado
– Yavapai Condado
– Gila Condado
– La Paz Condado
– Yuma Condado
– Pinal Condado
– Pima Condado
– Santa Cruz Condado
– Greenlee Condado
– Graham Condado
– Cochise Condado
Testimonials
LO QUE DICEN NUESTROS CLIENTES SOBRE NOSOTROS
Professional and Informative
"Great Experience with R& R. Best was their promptness, sense of urgency and a succinct way of providing updates on a case. They have exceeded my expectation and will use them again if needed. I was working with Serena Marcoff and she made me feel R & R was on it, by being professional and informative, and having a sense of urgency."

R&R Law Group

4.8

Stars - Based on

232

User Reviews

CONTÁCTENOS
SOLICITE UNA LLAMADA GRATUITA
Llámenos hoy para una evaluación gratuita de su caso al 602.833.7089 o envíe un correo electrónico a [email protected]. Nuestra oficina está ubicada en el centro de Scottsdale.
COMO SE VE EN LA TV
SU CONEXIÓN CON SU CASO
¿Debo contratar a una abogada para mi caso penal?

¿Qué es la mitigación en un caso penal en Arizona?

¿Cómo curar una resaca legal?

RESULTADOS DE CASOS