About Us
Winning Defense Team
Being charged with a crime is one of the most difficult situations you or your loved ones will ever face. We are here to help.
At R&R Law Group, Ryan W. Cummings and Robert F. Gruler created a team of experienced criminal defense attorneys who will provide you and those you care about with aggressive representation in DUI, felony, and misdemeanor cases.
The R&R Law Group brings a fresh and tenacious approach to criminal defense to ensure your rights are protected and to reach the best possible outcome in your case while providing you with safety, clarity, and hope in your life.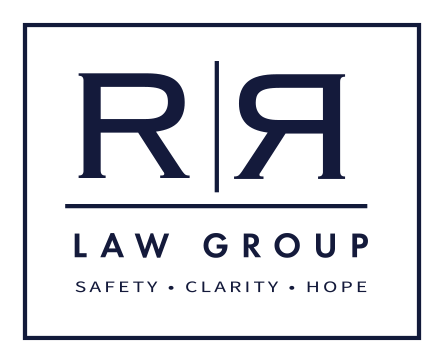 Our Experience
Bold Defense, Modern Approach
A common misconception in the legal community is that the old ways are the best ways. Not at R&R Law Group. Today, solving complex legal problems requires adopting solutions that break the mold and challenge the traditional methods of thought.
We recognize that a person charged with a crime is much more than a name and a case number. Unfortunately, most in the legal community do not. In a system designed to process people and their cases at maximum speed, many of their lives are lost in the shuffle.
At R&R Law Group, we understand that despite your alleged mistake, you and your life are much more than one bad decision or judicial misstep. Our firm prides itself on deconstructing the rapid speed of the criminal justice system to ensure that you and your case are viewed with fairness and humanity.
Our Values
We believe we have a moral obligation and a calling to provide a higher level of criminal defense representation in Arizona.
Excellent results are driven by a focused and organized team.
Law and technology are constantly evolving. Our team continues to investigate new, cutting- edge technologies to aid in our defense strategies and maintain an evolving internal university.
Integrity and honesty combined with a passion for delivering results is the winning formula.
By focusing our practice exclusively on the defense of those charged with crimes, we have developed a team dedicated solely to this area of law.
practice areas
full range advice
With over 30 combined years of experience our legal team is here to provide advocacy, problem- solving, and guidance to our clients from the beginning of their case to the end. We provide representation in all areas of criminal defense, including:
Strength in Numbers
Every year, we help thousands of people charged with crimes navigate the criminal justice system and resolve their criminal cases.
Areas Served
Providing Arizona with a Higher Level of Representation
R&R Law Group is located in Scottsdale, Arizona, but has fought for dismissals and reductions in courts across the state. Our team of experienced and trusted attorneys is here to help you.
Client Testimonials
Let Our Success Speak for Itself
B.M.
"HIGHLY RECOMMEND!! I found this firm online doing a search for attorney's in Arizona. Robert, one of the partners had commented on a thread and that lead me to their site. I called and to my surprise Robert answered the phone. I explained my unusual circumstance and he took ample to time to understand and provide me actionable information I could use. In a commoditized world where it's hard to decide on services or professionals, it's all about availability, competence and going the extra mile. These guys "get it". I hope I don't need their services additionally but things happen. If you're in trouble, these are the guys to call."
B.M.
Max L.
"I was in a rough spot and was facing a charge that could change my life and R&R Law Group representing me and made me feel peace about the whole process. They fought for my best outcome and saved me a lot of trouble and anxiety. Highly recommended."
Max L.
Gabrielle M.
"When looking around for a lawyer, I had found R&R Law and had just called to get a consultation about a charge I received. Out of the consultations I had, Rob was the only one who went into detail about the case itself, how he will fight it, and all the steps he will take next if plan A didn't work. I did not have to do anything regarding court and R&R Law kept me updated every step of the way. Highly recommend Rob and the whole R&R team as your defense team."
Gabrielle M.
Tyrone A.
"I am pleased to agree with other reviewers that Robert was awesome to interact with…particularly when we spoke about potential strategies/arguments he might utilize in my defense. Obviously, I went with him largely because I felt like we were on the same page with how the case might be handled… and lo and behold, he was extremely successful! So, all I can say is excellent service…excellent results! Thanks!"
Tyrone A.
Rhonda C.
"I wanted to thank you all soo very much for helping my son!!!! You were all amazing and I appreciated that whenever I had a question that you guys made me feel welcome to call and or contact you anytime. Thanks again for all your work and for my son getting a second chance he both deserves and appreciates it!! Very Best Wishes to all of you."
Rhonda C.
Ashley R.
"Easiest team of people to work with! They made this so stress free for me! I can't say enough good things about this Law firm!!! They deserve more than 5 stars! No questions asked, I will always turn to R&R for any of my issues!!!!"
Ashley R.


R&R Law Group YouTube Channel
Your Questions, Answered
Should I hire a lawyer for my criminal case?
What is mitigation in a criminal case in Arizona?
How to Cure a Legal Hangover?

Notable Cases
Criminal Traffic
July 2017
State v. Mark P. Ironwood Justice Court
Count 1: Criminal Speeding
Case Result: Amended to civil speeding violation.
Civil Traffic
June 2017
State v. Albert A. South Mountain Justice Court
Count 1: Speed Greater than Reasonable and Prudent
Count 2: Failure to Yield
Case Result: Dismissed.
DUI
July 2017
State v. Salim K. Scottsdale Municipal Court Count 1: Disorderly Conduct
Count 2: Criminal Nuisance
Case Result: Dismissed.
Criminal Traffic
July 2017
State v. Derdei B. Salome Justice Court
Count 1: Exceed 85 MPH
Case Result: Amended to civil speeding violation.